Board index » Stillers Talk » TSN's Vinnie Iyer's 13 new things I can't wait to see in NFL
Stillers.com Team
Posts: 5285
Joined: Mon May 19, 2008 8:21 pm
http://www.sportingnews.com/yourturn/viewtopic.php?t=416043
Check out #4:
4. LaMarr Woodley becoming the next great edge pass rusher. If Penn State is Linebacker U., then the Pittsburgh Steelers provide Outside Linebacker Graduate School. The staple of the Steelers' four-linebacker blitz-leaning look is having two men who consistently can turn the corner and get after quarterbacks. Just a year after letting Joey Porter go in free agency, the Steelers are back at it again.

Last season, it was formerly undrafted fourth-year man James Harrison exploding on the scene as edge playmaker. After spending one year as a rookie backup, it's Woodley turn to shine on the opposite side of the 3-4 scheme, giving the Steelers' nice-looking bookends at their most critical defensive position.

---
Grizzled Veteran
Posts: 502
Joined: Tue May 20, 2008 1:53 pm
yep and maybe next year we get a third in bruce davis?
---
Greenhorned Rookie
Posts: 64
Joined: Mon May 19, 2008 3:53 pm
If LArry Foote Can Get to the QB off Stunts.

Then Lawrence Timmons should be getting their also. Pencil him in as well.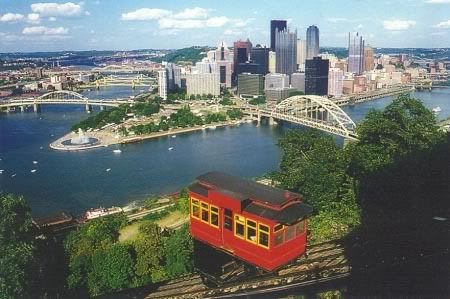 ---
Who is online
Users browsing this forum: No registered users and 0 guests