Greenhorned Rookie
Posts: 64
Joined: Mon May 19, 2008 3:53 pm
Kemoeatu has the chance, size to fill Faneca's shoes
Friday, May 23, 2008
By Ed Bouchette, Pittsburgh Post-Gazette
After skipping all workouts except for a required minicamp last spring, Alan Faneca is back working out with his teammates -- the New York Jets.
The seven-time Pro Bowl guard left a huge hole in the Steelers' offensive line when he signed as an unrestricted free agent with the Jets this year. Chris Kemoeatu is a large man trying to fill it and hopes to get back on the field to resume that job Tuesday when the Steelers resume practice.
"It's a big step, some big shoes to fill," said Kemoeatu, who did not practice during the team's three workouts this week because of a hamstring injury. "All I can do is come to work every day, watch film and practice to the best of my ability and just try to be me."
And who might that be? For one, Kemoeatu stands 6 feet 3 and weighs a listed 344 pounds, although he may tip the scale a tad over that. That's two inches shorter and at least 37 pounds more than Faneca.
"He's a big, powerful man," coach Mike Tomlin said.
For another, Kemoeatu has been around the past three seasons, ever since the Steelers drafted him on the fifth round in 2005 from Utah despite a few on-field temper tantrums he threw in college.
"I had some issues with it in college," Kemoeatu recounted yesterday. "I kicked some dude in the face, and the following week I did the same thing."
If he still has that kind of temper, it rarely surfaced on the field with the Steelers, but then he only has started two games in three years, none last year.
"I think I've really calmed down, plus I haven't been in there playing that much," said Kemoeatu. "That's helped me calm down as far as controlling myself mentally."
Tomlin does not mind if Kemoeatu uses his temper, as long as it does not get the better of him.
"You like guys who have the potential to fly off the handle within the rules of the game," Tomlin said. "It's a tough game, it's a tough-man's game. He's a tough man. He hasn't shown me that he's incapable of controlling that. If anything, he uses it as a weapon."
Said Kemoeatu: "I'm trying not to [lose control], but it's a physical game and sometimes you get carried away and you just react. I'm definitely at a different level now; if you do something like that, you're going to pay for it."
His coaches believe he is ready. Larry Zierlein, his line coach, thought he was ready last season when Kemoeatu almost beat out veteran Kendall Simmons to start at right guard.
"I'll tell you what: I have a lot of confidence in that guy," Zierlein said. "Aside from the physical thing, he's a big kid. He was ready to play last year. He was ready, and Kendall kind of won the thing, but it was close.'
Close decisions usually go to the incumbent, but there is none at left guard, where Kemoeatu will try to make people forgive the Steelers for letting Faneca get away.
Kemoeatu ran for the first time this week yesterday and practiced getting off the line of scrimmage. He hopes to return to the practice field Tuesday.
"He has a better understanding of what's going on maybe than you think," said Tomlin, noting Kemoeatu's otherwise quiet nature.
--------------------------------------------------------------------------------
NOTES -- Simmons spent Wednesday in Washington, lobbying congressmen for more funding to combat diabetes. Simmons has been diagnosed with Type 2 diabetes. He said he talked with congressmen in their offices and also before a large group. He has not practiced this week since having arthroscopic surgery on a shoulder last week. ... The Steelers' highlights film for 2007 premiered yesterday in the East Club Lounge at Heinz Field. The 23-minute recap features Ben Roethlisberger setting a record 32 touchdown passes as the team captured the AFC North Division championship with a 10-6 record.
Ed Bouchette can be reached at
ebouchette@post-gazette.com
.
First published on May 23, 2008 at 12:00 am
----------------------------------------------------------------------------------------------------------
Intresting about Zierling's comments... He knows right well Simmons should have been benched. I think if not you just dont say what you said about Simmons "Kind" Of Winning the thing, and Acknowleging Kemo was ready to go last year...
How did we not see him play at all.. Its almost disheartening... When Simmons was playing so poorly why not make a move.
FO is shady with this whole Simmons Faneca Starks Equation. Ill of course give them the benefit of the doubt... They have brought me 5 Championships. Seems more and more like not wanting to Admit a Mistake.
Ehmmm Korky Anyone... Lol Nah i actually enjoyed those years, not winning sucks but he gave us a few nice moments As QB.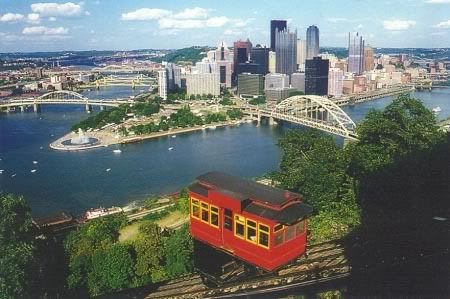 ---
Greenhorned Rookie
Posts: 64
Joined: Mon May 19, 2008 3:53 pm
Steelers' Kemoeatu seeks starting spot
By Scott Brown
TRIBUNE-REVIEW
Friday, May 23, 2008
Steelers guard Chris Kemoeatu hasn't talked recently to the player he considers a mentor.
But Alan Faneca apparently said plenty to Kemoeatu during the three seasons they spent together in Pittsburgh.
"If he saw something that I wasn't doing right, he'd come and coach me on it or talk to me about it," Kemoeatu said Thursday after the Steelers' final OTA practice of the week. "He was always my motivation. He always told me I could be as good as him as long as I keep working at it and keep studying hard."
If Kemoeatu plays anywhere near the level Faneca did over the past decade, the Steelers will be thrilled.
Faneca signed with the Jets as a free agent in March, and his understudy will get the first crack at filling the enormous void left by the seven-time Pro Bowler.
Kemoeatu has started just two games since the Steelers took him in the sixth round of the 2005 NFL Draft, but he's big, physical, plays with a nasty streak and was recently lauded by coach Mike Tomlin for being an "attention-to-details guy."
What the Steelers have to hope is that the 6-foot-3, 344-pound Kemoeatu isn't afraid of trying to replace arguably one of the best offensive lineman in Steelers history.
"I told him the biggest thing he has to do is not feel like he has to come in here and fill Alan Faneca's shoes," right tackle Willie Colon said. "Nobody can do that. I think he realizes that. I expect big things from him, and everybody else does."
That includes Larry Zierlein.
The Steelers offensive line coach recently raved about Kemoeatu's progress. Zierlein said Kemoeatu, once considered a project, played so well during training camp last season that he almost overtook veteran Kendall Simmons for the starting job at right guard.
"This kid is ready to play," Zierlein said.
Added Tomlin: "He had a good camp and preseason. He really did."
If Kemoeatu struggles, the Steelers may have to do some shuffling along the offensive line.
Colon has yet to work at guard during offseason practices, but he could be an option at left guard if Kemoeatu falters. The same goes for Sean Mahan if free-agent signee Justin Hartwig beats him out for the starting job at center.
Kemoeatu is taking the opportunity he has seriously enough that he tried to "overdo it" during a sprint at the end of a practice week, pulling his left hamstring.
The injury limited him during the three practices this week, but he says he expects to participate fully Tuesday, when OTAs resume at the Steelers' South Side facility.
"I had some receivers' shoes on," Kemoeatu said of the pulled hamstring, "so I think that had a little something to do with it."
The Steelers don't want Kemoeatu trying to fill any shoes, whether they are Faneca's or a pair that belongs to a wide receiver.
But if he continues to make progress, the starting job at left guard is almost surely his -- or at least his to lose.
"I wouldn't say it's mine yet," Kemoeatu said. "All I can do is come out here and work hard and leave it up to the coaches to make that decision."
Scott Brown can be reached at
sbrown@tribweb.com
or 412-481-5432.
Back to headlines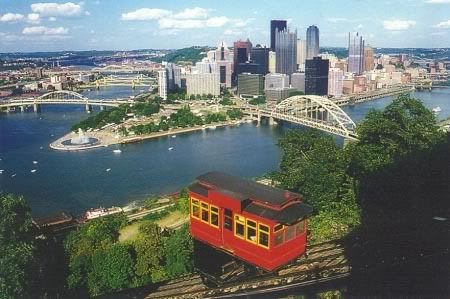 ---
Grizzled Veteran
Posts: 502
Joined: Tue May 20, 2008 1:53 pm
---
I love o-linemen with a nasty streak. I think the Stillers need some nasty on the o-line. Hopefully, Chris will keep that nasty streak and kick in a few more heads.
Marines should come with warning labels.
---
Who is online
Users browsing this forum: No registered users and 0 guests