Greenhorned Rookie
Posts: 64
Joined: Mon May 19, 2008 3:53 pm
Woodley ready to start at linebacker for Steelers
By Jim Wexell , For the Herald-Standard
http://www.heraldstandard.com/site/p...ewsid=19710842
PITTSBURGH - LaMarr Woodley looks heavier than he was last season, but he says he's actually a few pounds lighter.
It must be those big arms that skew the picture.
"Oh, these?" he said with a so-glad-you-noticed smirk, "I've been at these arms since college. The jersey might be a little tight."
Or maybe people are just looking at him more closely this season. Woodley unofficially led the Steelers in sacks per snap last season and now he's moving into the starting lineup to replace Clark Haggans.
As the full-time starter at left outside linebacker the last three seasons, Haggans registered 19 sacks, or 6.3 per season, or .45 per start.
Woodley, as a rookie, matched Haggans last year with 4 sacks without starting a game.
Woodley added two sacks in the playoffs to bring his total to 6. With Haggans gone, Woodley should be able to hit double digits.
What goal does Woodley have in mind?
"I've got a number in my head," he said, "but I ain't quite telling anybody yet. Whenever you kind of throw a number out there, that's what people expect, so that number's going to stay with me."
Are there two digits to the number?
Woodley was itching to say, but could only manage an "I can't tell you."
The Steelers couldn't provide their coaching staff's official snap totals from last season, but several game numbers are highlighted in their end-of-season guide.
Here are the defensive snap totals listed for Haggans: 43, 51, 55, 73, 70, 57.
Here are the defensive snap totals listed for Woodley: 8, 36, 27, "last two possessions," 0, 0.
Woodley missed three complete games with injuries and played only on special teams in at least two games. Yet, he punished quarterbacks when he got the chance. And it didn't surprise him.
"Not at all," he said. "Look over the years I've been playing football. That's something I did well."
At Michigan, Woodley had 12 sacks as a senior and 7 as a junior.
A dozen sacks this season would satisfy Steelers fans. They haven't seen anyone with that many sacks since Jason Gildon had 12 in 2001. Defensive captain James Farrior, for one, would be happy if Woodley gets a dozen sacks.
"I think so," Farrior said. "We're looking for him to be a lot better than he was last year, and he had six sacks and didn't play as much as he's going to play this year, so we're looking for a lot of production from him."
Farrior did warn that Woodley "has to have a better understanding of the defense." Linebackers coach Keith Butler said the same thing.
"We don't have time for him to make some of the mistakes he made last year as a rookie," Butler said. "But the great thing about LaMarr, he's probably as far along as any guy I've ever had who made the transition from a three-point stance to standing up. He's done a great job with that."
But what about the mistakes? Most of us only remember Woodley's sacks.
"Everybody talks about playmakers and that kind of stuff," Butler said. "But playmakers make plays because they execute the defense and play within the concept of the defense. LaMarr's still learning to do that. You'll see. Once he gets it down he'll make even more plays."
"Last year I was running around in circles," said Woodley. "I've got a better understanding of what's actually going on out there."
Woodley weighs 265 and wants to get down to 260. He said he weighed a few more pounds last season and that he hasn't weighed 260 since his freshman year at Michigan. As Woodley spoke, it became clear he was attempting to stifle his enthusiasm, but he came clean when asked.
"Awww, yeah, I'm real excited," he said. "In your second year, to have an opportunity to start, most guys don't have that opportunity so I have to take advantage of it."
NOTES - The Steelers' fourth of 14 Organized Training Activity workouts was missed by Santonio Holmes, Sean Mahan and Kendall Simmons. Others have been excused for the duration of the spring and others stood on the sideline with minor injuries. Simmons was in Washington D.C. lobbying members of Congress to boost funding for juvenile diabetes research funding.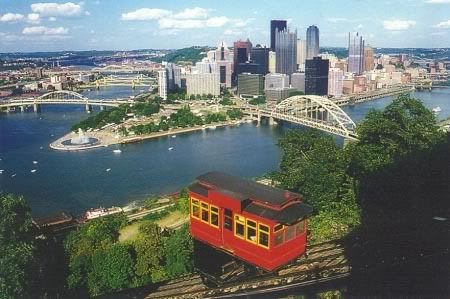 ---
Greenhorned Rookie
Posts: 64
Joined: Mon May 19, 2008 3:53 pm
---
Grizzled Veteran
Posts: 502
Joined: Tue May 20, 2008 1:53 pm
I just got a ten inch woodley!!!!!!
---
I can't wait to see Woodley go all-out, full-time this year... Nice update on Lamarr, but what about the progress of our 2007, #1 pick... whats his name again?
---
Practice Squad
Posts: 32
Joined: Mon May 19, 2008 1:24 pm
Location: Chicago, IL
Woodley
should
be that 3-4 tweener that the Stillers have been looking for since Gildong was ushered out of town and we blew a 2rd pick on Alonzo
(can't believe that guy had the balls to wear number 95)
. I expect great things from him this year, in Madden as well as the real Grid Iron!
If he does need to be spelled, look for our 3rd round pick, Bruce Davis, this year to fill in just fine! When Clark defected to the 'Steeler-castoff Cardinals' it left a void that I believe was nicely accounted for in the draft.
"There are Two kinds of people in life, those that like the Stillers... and those that wish they did!" -
a Wise Man
---
Greenhorned Rookie
Posts: 77
Joined: Thu May 22, 2008 8:29 am
How long will it be before we see some fan with a sign reading:
"Bring the Wood(ley)"

or
"Lay some Wood(ley)"
---
Practice Squad
Posts: 5
Joined: Sat May 24, 2008 2:35 pm
Location: San Francisco
Goodbye Haggans! Addition by subtraction for sure... when you run a 3-4 defense and your pass rushing LB has 4 sacks in 16 games, tying him for 69th IN THE WHOLE LEAGUE, it's not hard to figure out where some of our problems are coming from..

80 snaps.. only 80 snaps and Woodley matches 16 games of starting production from Haggans..

This could be fun to watch this year!
---
Practice Squad
Posts: 13
Joined: Sun May 25, 2008 11:15 pm
Living in Michigan I have been able to see the Beast play since he was in high school. I am looking forward to being at the MNF game against the ratbirds and seeing him start (snap a qb in half) again
---
Who is online
Users browsing this forum: No registered users and 0 guests