Board index » Stillers Talk » Carson Palmer calling out no shows C.J. and the terrorist TJ
Grizzled Veteran
Posts: 502
Joined: Tue May 20, 2008 1:53 pm
Palmer thinks Johnson, Houshmandzadeh should be in camp
ESPN.com news services

Updated: May 21, 2008, 5:48 PM ET
Comment
Email
Print
CINCINNATI -- The Bengals have rid themselves of two distractions, but that doesn't mean that Cincinnati is finally free of controversy.

Wide receiver Chris Henry and linebacker Odell Thurman were released this offseason after years of problems, but a couple of offensive stalwarts are still causing a stir.




Johnson


Houshmandzadeh

Receivers Chad Johnson and T.J. Houshmandzadeh are skipping the team's voluntary workouts -- Johnson because he wants to be traded, Houshmandzadeh because he prefers working out at home.

Quarterback Carson Palmer said on Wednesday that he is disappointed that the two Pro Bowl receivers aren't in town helping the newcomers learn the system. The Bengals took three receivers in the draft last month.

"You'd hope that a guy like Chad and a guy like T.J. would be here helping guys out and trying to make the team better in that way," Palmer said. "But they've got to handle their own business themselves, too."

Players had bright orange T-shirts in their lockers Wednesday with "NOW" in large letters. Coach Marvin Lewis gave them T-shirts that said "One Heartbeat" a few years ago, trying to foster a team mentality.

The new shirts are part of his latest attempt to pull the locker room together.

"His point is: Don't wait," Palmer said. "Now's our opportunity. This year's our opportunity. He said in the first meeting that we have enough talent in the room -- and he said right now -- to win the Super Bowl, don't wait for things to happen."

The Bengals waited a long time for Thurman, but that didn't work out.

The organization publicly and steadfastly supported Thurman while he went through treatment for alcohol abuse and served a two-year suspension from the NFL. When it concluded that the former second-round pick wasn't working hard enough to regain a spot on the team, it made him past tense, releasing him two days ago.

"We've been patient enough with Odell, and he's no longer here," Lewis said Wednesday, following the team's voluntary, on-field workout. "No big deal."

In many ways, it is a big deal.

Thurman's release left the Bengals with virtually nothing to show for their 2005 draft. First-round pick David Pollack is retiring because of a broken neck, and third-round pick Henry was released last month following his fifth arrest as a Bengal.

The only starter from that draft class is center Eric Ghiaciuc, a fourth-round pick.

"Odell was a well-liked guy on the team, had possibly more talent than anybody we've seen come through here," Palmer said. "So it's tough to lose an athlete like that, a guy like that, and a draft pick.

"I mean, you only get so many second-round draft picks and when you only get one year out of them, it affects your team tremendously. It's just tough to lose the player that he was, and you really can't replace him."

Thurman showed signs of turning into a star as a rookie middle linebacker, when he led the team in tackles and led all NFL rookies with five interceptions. He never played for the Bengals again.

Thurman was suspended by commissioner Roger Goodell for the last two seasons after he skipped a drug test, got arrested for drunken driving and failed to meet the league's expectations for reinstatement.

He was allowed to resume working out at Paul Brown Stadium in January, and was fully reinstated on April 21. Teammates encouraged Thurman to spend more time with them so they could help him stay on the right path.

"To see a young guy with so much potential and so much talent, and let it go to waste ..." said safety Dexter Jackson, one of those who sought out the linebacker. "His mind-set just wasn't in the place. I wish him the best in whatever he does, but he had the opportunity to be here and be one of the best, but he didn't capitalize on his opportunities."

Asked if he got the sense that Thurman ignored what his teammates told him, Jackson said, "I wouldn't say that. Everything sounded good. I just think (it's) the other people he was with."

Thurman went back to Georgia for his grandmother's funeral on May 12 and didn't return for voluntary workouts last week. The Bengals have been using the workouts to install a new defense, a little more each day.

Thurman had a long way to go to win a spot on the team after not playing for two years. By missing so much time recently, he sealed his fate. Lewis suggested he shouldn't use the funeral as an excuse.

"His grandmother's been buried for quite a while. Don't get into his whole family structure," Lewis said. "He has not played football in two years. And we have people who will be better for our football team."

Information from The Associated Press was used in this report.
---
Grizzled Veteran
Posts: 502
Joined: Tue May 20, 2008 1:53 pm
3 rookie WRs to train and no experienced WRs to guide them....this is a CLASSIC meltdown waiting to happen! GOD I LOVE IT!!!!
---
Greenhorned Rookie
Posts: 64
Joined: Mon May 19, 2008 3:53 pm
Carson is Scared to even Speak on things now... You see how he backtracks and says they gotta " Handle Thier own Buisness too".

I feel terrible for this Kid. Wow. The Bungles are Truly horrible.

I would be sick if after last year my coach was giving me T shirts and Talking Super Bowl this year.
I now think Marvin has lost the Team and needs to go...

The Bungles are truly horrible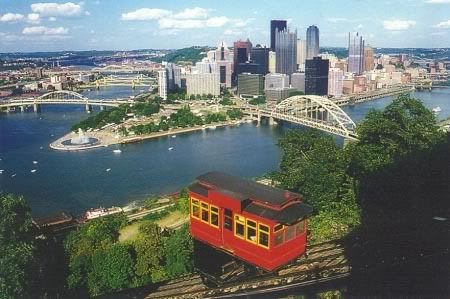 ---
Don't feel sorry for Crybaby Carson...

He may be a little gunshy with the media at this point, but he has no problem pointing his finger at his teammates. He'll throw his O-line and recievers under the bus before he ever accepts responsibility for his own shortcomings.

He's probably a big reason for the discontent on the team.
---
Practice Squad
Posts: 8
Joined: Mon May 19, 2008 1:55 pm
Love to see how Palmer does when he doesnt have the same Pro Bowl caliber WR core year after year after year.

And some people still think hes the 3rd best QB in the NFL.

But now Ive noticed Bengal fans blame his failures on no run game or defense.
---
Greenhorned Rookie
Posts: 64
Joined: Mon May 19, 2008 3:53 pm
jason97673 wrote:Love to see how Palmer does when he doesnt have the same Pro Bowl caliber WR core year after year after year.

And some people still think hes the 3rd best QB in the NFL.

But now Ive noticed Bengal fans blame his failures on no run game or defense.
I blame Kemo.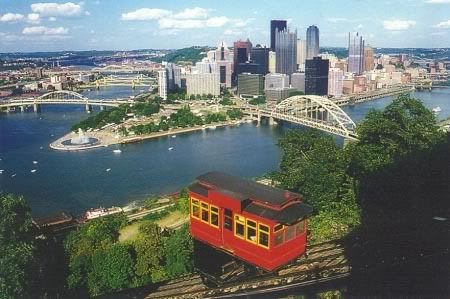 ---
Who is online
Users browsing this forum: No registered users and 0 guests