Stillers.com Team
Posts: 5285
Joined: Mon May 19, 2008 8:21 pm
http://www.pittsburghlive.com/x/pittsburghtrib/sports/steelers/s_578349.html?source=rss&feed=9
Steelers' Farrior wants to re-sign
By John Harris
TRIBUNE-REVIEW
Saturday, July 19, 2008

Starting inside linebacker James Farrior, 33, wants to finish his NFL career with the Steelers -- even if it means he has a reduced role in the years to come.
"They're always going to have somebody try and replace you," said Farrior, who has led the team in tackles in four of the previous five seasons. "That's always in the back of your mind."

Farrior, who has missed just eight games in 11 years, has been with the Steelers since 2002, when he was signed away from the Jets as a free agent to replace Earl Holmes.

The team's oldest starter, Farrior is entering the final year of a $16.4 million contract extension he signed in 2004. And while Farrior remains optimistic about a new deal, he is realistic enough to understand that the Steelers' track record for re-signing veterans over 30 isn't good.

"I love the team," Farrior said recently while training with speed and conditioning coach Tom Shaw in Lake Buena Vista, Fla. "I love the organization. I feel like this is a good home for me, and I'd love to stay. But we all know how the business goes. We've had a lot of great players come through the system that had to leave. That's part of the game. That's what you've got to realize."
Negotiations have been slow, according to Farrior, who said he probably wouldn't return to the Steelers without an extension before the start of the season.

"I don't think either party has really sat at the table and talked about too much, but we'll get things started," Farrior said. "I just want to get a feel for what they see as the future."

The Steelers do not comment on negotiations, but Farrior's agent, Ralph Cindrich, said there have been some talks.

"There is some communication," he said. "There is an interest in talking. They (Steelers) have not said definitely one way or the other if they will do it."

Shaw said Farrior told him he wants to play another four years.

"I feel like I'm going to let my body determine how long I play," Farrior said. "I still have a passion for the game. I want to be here. I want to sign. Hopefully, they feel the same. Hopefully, I'm playing good enough to where they can keep me around."

Added Cindrich: "His first four or five years, he wasn't utilized with the Jets. He didn't take a beating. It's like a boxer. Not how many years, but how many (punches) you take."

Training with Farrior at Disney's Wide World of Sports, Steelers cornerback Ike Taylor pleaded with management to re-sign his teammate.

"Mr. (Dan) Rooney, you've got to keep Potsie," Taylor said, using Farrior's nickname. "Coach T (Mike Tomlin), you've got to keep Potsie. Coach (Dick) Lebeau, you've got to keep Potsie."

Farrior's situation is different from that of linebacker Joey Porter and guard Alan Faneca, popular stars from the Super Bowl XL championship team whom the Steelers chose not to re-sign.

Unlike Porter and Faneca, who signed a record contract for guards with the Jets, Farrior said he isn't trying to break the bank with his next deal.

A starter with the Steelers since 2002, Farrior said he would share playing time with younger players such as Lawrence Timmons, the Steelers' No. 1 draft pick in 2007.

"The young guys are going to help our defense tremendously," Farrior said. "I look forward to working with them, no matter what capacity."

Farrior not only led the team with 111 tackles last season, but he also had six sacks and six passes defensed.

Asked how he would feel about not being an every-down linebacker, Farrior replied: "I don't really like to come off the field, but you never know. It might be something (where) those guys can give me a spell. If I have to come out, and the coaches want other players in there, that's what we'll do."

Farrior appeared in his only Pro Bowl following the 2004 season, when the Steelers finished 15-1 and missed the Super Bowl by one game. That year, he recorded 119 tackles, three sacks and four interceptions, and he defensed eight passes while finishing second to Baltimore's Ed Reed for NFL Defensive Player of the Year.

Farrior could have made a case for more Pro Bowls. He had 154 tackles in 2006, 127 stops in 2003 and a career-high 175 in 2001, when he was with the Jets.

"James Farrior made it to only one Pro Bowl because he's not a big mouth," Shaw said. "It's a shame that in order for him to get attention, he has to draw away from his team to put it on himself. James is never going to do that."

Farrior said the lack of Pro Bowl attention does not bother him.

"I'm used to it by now," he said. "There are a lot of great linebackers, especially in the AFC. Every year you're going to have to do well just to get your name mentioned. The guys I play with, they know the type of player I am. I think I have that respect from those guy. That's what's important."


---
Practice Squad
Posts: 16
Joined: Thu Jul 17, 2008 6:22 am
I hope we resign Farrior. Sure he will be old. But it sounds like he's willing to give us a hometown discount to stay in the Burgh till the end of his career. Like the writer says, he isn't expecting Joey Porter or Alan Faneca money so why the fuck not? We didn't draft the guy but Farrior has been a Pittsburgh kind of guy. Not a loud mouth but also a leader at the same time. He talks with his production on the field. We need this guy, at least for a couple more seasons. I don't know about a 4 year extension though.

I wouldn't mind letting Foote go if we draft Farrior's replacement in 2009 and if Timmons steps up this year. I realize thats a big "if". In my opinion, Farrior will be more productive in the latter days of his career than Foote will be in the "prime" of his career while we groom Timmons and a new ILB.
---
Stillers.com Team
Posts: 5285
Joined: Mon May 19, 2008 8:21 pm
---
Practice Squad
Posts: 7
Joined: Fri Aug 15, 2008 6:46 am
No fucking way we should re-sign him. He'll take a hometown discount because he blows. By the end of this season, it will even be more clear that it's time to put him out to pasture. No impact whatsoever.
---
It all depends on how much Potsie wants. He probably got 2 more solid years in him and unless we draft another high ILB next year, he will be the best we got. If he tries to get huge $$, then see ya Potsie, but if he is willing to take a moderate contract for 2 years and then get backup $$, then he would be worth signing. Hell, we gave $7 million to a backup O lineman.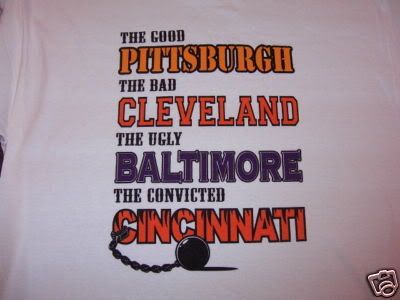 ---
Practice Squad
Posts: 30
Joined: Fri Aug 15, 2008 4:03 pm
Location: Canonsburg,Pa
stillerinkc wrote:No fucking way we should re-sign him. He'll take a hometown discount because he blows. By the end of this season, it will even be more clear that it's time to put him out to pasture. No impact whatsoever.
Damn dude,for a decent price i don't think he would be
THAT
bad. And unless the Steelers plan on drafting or signing another good mlb,who on earth is on this roster better than Farrior? And please don't say Larry Foote.
---
Grizzled Veteran
Posts: 349
Joined: Sat Jun 14, 2008 10:36 am
Location: Monroeville
If you remember the Playoff game against Jax last year he was the fire in the D in the second half. He alone pumped up the D that had been getting eaten alive to slow down Jax enough for the O to get a comeback. He made some good tacklesa QB sack and an int. He is still needed to help the younger players. He is a smart LB and can and will teach the youngsters a lot.
---
Who is online
Users browsing this forum: No registered users and 0 guests