Grizzled Veteran
Posts: 503
Joined: Thu Jun 19, 2008 2:23 am
Location: Portsmouth, Virginia
http://www.nfl.com/videos?videoId=09000d5d808feae0
Hope this pays off. 0 INTS+0 Sacks does not equal Pro Bowl

---
Practice Squad
Posts: 19
Joined: Mon Jun 09, 2008 11:33 am
No l Gravity l wrote:http://www.nfl.com/videos?videoId=09000d5d808feae0

Hope this pays off. 0 INTS+0 Sacks does not equal Pro Bowl
if troy was healthy doing this for three years, it should help him out and the steelers.
Starks for RT in 2008.

Max Starks- 17.5 sacks in 4 seasons.

Willie Colon- 12.25 sacks in 1 season.

You do the math. Now, who do you want starting at RT??
---
That type of training is more real-world than most training since you have to exert yourself in athletic type positions and movements. Also, and most importantly, the training style fits the thinking of an eclectic personality like Troy. The end result is that he puts max+ effort into the program and is 100% vested in it.

I hope it brings him back to expectations because a healthy, explosive Troy is a rare breed that you can contain but you can't completely stop.
---
Stillers.com Team
Posts: 5285
Joined: Mon May 19, 2008 8:21 pm
---
Seasoned Veteran
Posts: 217
Joined: Mon May 19, 2008 11:52 pm
This works great even at the layman's level. I always noticed I felt more slow, stiff, and lumbering after normal weight lifting. I changed my routine to faster movements and much less weight and I've noticed I have more "pep" and my muscles feel "faster." Personally, I'll never go back to traditional weight lifting again, and this is after my own amateurish attempts to imitate the Polamalu style.
This won't work for everyone since some people are so self-conscious they can't handle working out with smaller weights that women can push.
---
As long as his weight is appropriate, I have no problem with this training...

The explanations behind it all sound pretty interesting to make the muscles fire faster...
___________________
It is what it is.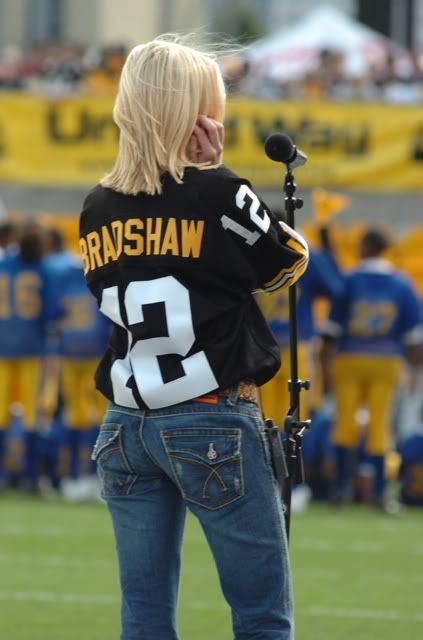 ---
Who is online
Users browsing this forum: No registered users and 0 guests